The Tawa Medical Centre has been supporting the residents of Tawa with their health since 1965. Tawa Medical Centre has a wide range of services on-site including lab services and North City Physiotherapy. Our friendly team is ready to assist you with all your healthcare needs.
Monday 8:00 am – 6:15 pm
Tuesday 8:00 am – 5:00 pm
Wednesday 8:00 am – 7:00 pm
Thursday 8:00 am – 5:00 pm
Friday 8:00 am – 5:00 pm
Saturday Closed
Sunday Closed
Public Holidays: Closed
If you need after hours care please attend the Kenepuru Accident and Medical Clinic in Kenepuru Hospital.
Kenepuru Accident and Medical Clinic
Kenepuru Hospital, Raiha Street, Porirua
04 918 2300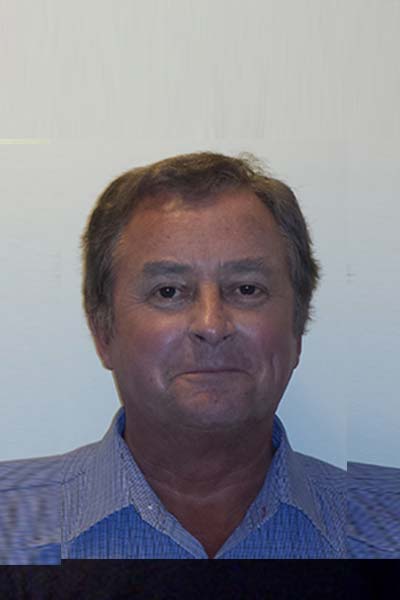 Dr Stephen Watson
General Practitioner M.A., M.B, B.Chir, M.R.C.G.P, D.C.H, D.R.C.O.G.
I worked in a number of post-graduate positions in varied medical specialities in the UK, including five years as a partner in General Practice in Sussex. I first came to New Zealand in the early 1980's, for an OE as a GP in Palmerston North, Wairarapa and Queenstown. My wife and I loved New Zealand, especially Wellington, where we decided to settle permanently. I have been a partner at Tawa Medical Centre since 1990.
I am proud to be part of a close knit, friendly team at Tawa providing good medical care to our community. I love family medicine in all its facets and enjoy the day to day interactions with my patients- young and old. Every day is different.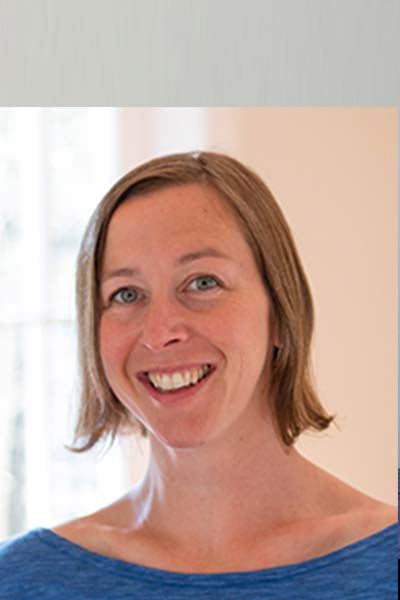 Dr Catherine Rourke
MBChB MRCGP FRCNZGP DFFP DRCOG
I tipu ake au ki Ingarangi.
Ināianei e noho ana au ki Te Whanganui a Tara.
Ko Rourke tōku ingoa whānau.
Ko Cat tōku ingoa tuatahi.
Nō reira tēnā koutou, tēnā koutou, tēnā tatou katoa
Catherine set off to travel the world after completing her medical degree in England. After travelling through South America, India and Malaysia she ended up working at Hutt Hospital. A love of New Zealand grew and, after working as a GP for several years in the UK, she returned to NZ with her husband permanently in 2009. She loves her job and the diversity it brings. She has a special interest in family planning and women's health. Her passion for people and families has led to a hugely satisfying career in general practice.
Outside of work she can be found running, swimming and exploring the world and Wellington with her husband and two children.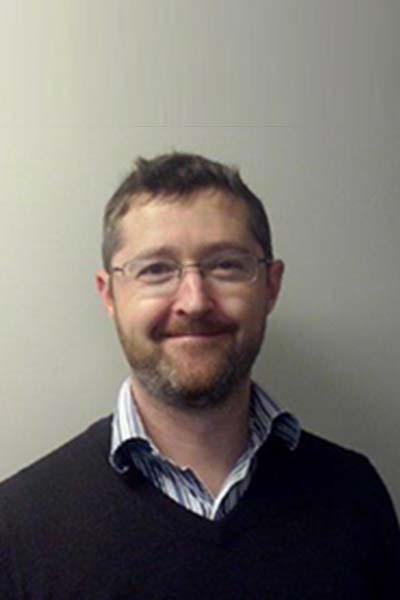 Dr Brandon Casserly
General Practitioner MBBCh, DRCOG, MRCGP (UK), FRNZCGP
I qualified in South Africa in 1999 and after a stint of rural medicine and research I travelled to the UK where I gained my Membership of the Royal College of GP's (MRCGP) in 2007. I came to New Zealand later that year for a brief stay and never returned! This is now my home.
I have only ever worked at Tawa medical and I have no plans to leave. I'm very proud and grateful to work with a wonderful team in a great community. I have been a partner/director since January 2010 having started as a locum. I gained my Fellowship of the Royal New Zealand College of GP's (FRNZCGP) in 2011. I love the varied work and the human connection and have special interests in minor surgery / Dermoscopy and musculoskeletal medicine but enjoy all facets of General Practice. I am a proud father of two young children and have been happily married since 2010. I throw myself around on a mountain bike on the weekends and play guitar and sing the odd tune.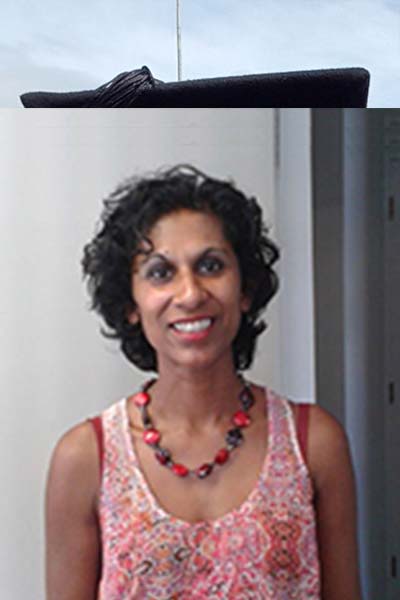 Dr Sharmila Dias
General Practitioner BSc (Hons), MB BS, MRCPCH, DTM&H, MRCGP
After completing my medical degree in London, I went on to do various medical specialities before undertaking a postgraduate career in Paediatrics in Oxford, London and the South coast. After several years in Paediatrics I entered General Practice and worked in leafy Sussex before having a year out with my family in Wellington. Instantly enraptured by this breathtaking country and its wonderfully diverse people, we decided to emigrate and make this amazing city our home.
I feel privileged to have worked at Tawa Medical Centre for 5 years and am proud to be part of such a dedicated and cohesive team. Paediatrics is still my favourite field of medicine and I have an unashamed soft spot for our junior patients (having two small children of my own has only amplified my natural affection for this subject) but I relish all the varied, and often unpredictable, aspects of General Practice.
My spare time is occupied with having fun with my noisy, busy family. If I have a few leftover minutes in the day I fill them with pursuits such as reading, visiting the theatre, playing the piano, painting and running.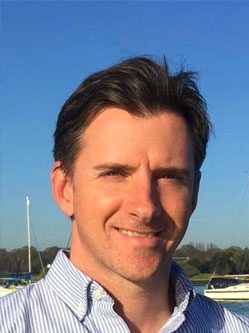 Dr Richard Fuller
General Practitioner BMedSci(Hons) BMBS MRCGP
I went to university in Nottingham, England, and qualified as a doctor in 2002. Since then I've worked in a wide variety of hospital, GP and clinical research jobs in England and Australia.
I completed my GP training (MRCGP) in 2007 and really enjoy the diversity of this role. Every single day is different, yet we have the privilege of building ongoing connections, sharing life's challenges and celebrating the successes along the way.
I moved to this beautiful country in 2015 and worked for the first five years in the sunny Nelson region. I joined Tawa Medical last year and feel honoured to be a part of this fantastic team and community. When not at work, I'm often running and mountain biking around Wellington's awesome trails or spending time with my family and our energetic dog, Jigsaw.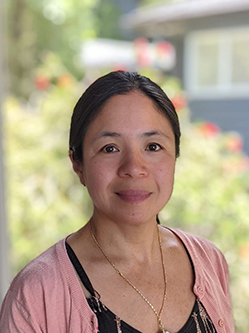 Dr Bianca Yu
General Practitioner
We have recently moved from the UK and we are already in love with New Zealand. I am excited to get to know the area and settle in to the local community. I have an interest in all aspects of General Practice and getting to know my patients is what I love best about being a GP. I feel lucky to be able to work closely with my patients in their journey through health. 
I trained in the UK and have been working as a GP for 15 years down in Cornwall, the land of pasties, tractors, surf and mizzle (rain and mist!) 
Most of my spare time is spent playing with my two young boys splashing in the water or challenging each other to go down the highest slides we can find! I love being in the water –  swimming, bodyboarding or snorkeling. As a family we love trying new foods and cooking together – not always successfully!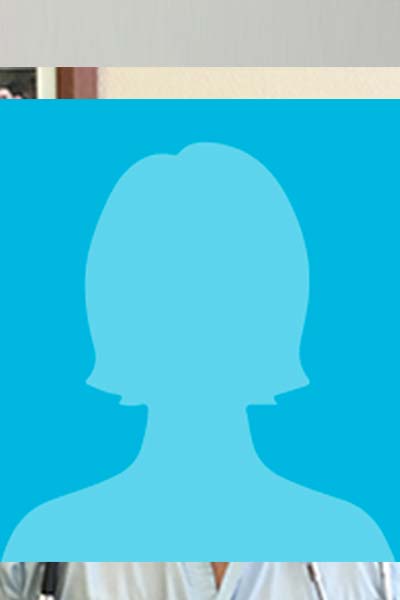 Dr Su Domingo
GENERAL PRACTICTIONER
Dr Pippa Travers
General Practitioner

Dr Aidan Browne
General Practitioner

Dr Katie Tinkler
General Practitioner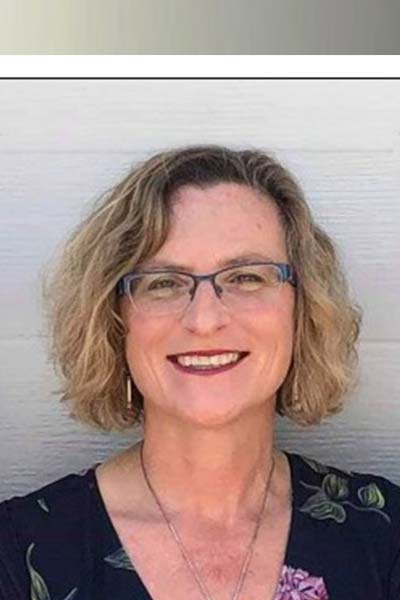 Kate Hall
Nurse
Practitioner
With a Post Graduate Masters Degree in Nursing Science.
I qualified as a nurse in England in 1987 where I worked before travelling to India, Nepal, South East Asia, Australia and New Zealand. I immediately loved New Zealand, but I never thought I would end up living here! After travelling, settling down was hard to do so I taught myself French as I moved to Switzerland for a year to work as a nurse.
After marrying a New Zealander, we moved back to Wellington in 1993, and I have been here ever since. Whilst my children were young, I worked as a surgical nurse before moving to Tawa Medical Centre in 2014. Since then, I have enjoyed working with such a great team of people and I have recently expanded my role by completing my post graduate training and becoming a registered Nurse Practitioner.
Outside of work I enjoy travel, photography, running and watching football.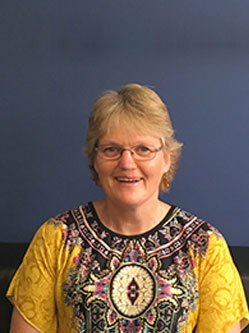 My name is Gaye and I am the Nurse Manager at Tawa. Many of you will have seen me around Tawa as I have lived here since 1976, first with my parents and siblings then since 1983 with my husband and our family. 3 of our 5 children are currently residing overseas in Canada, Perth and London.  
Tawa Medical Centre has been my 2nd home for the last 15 years. Working and caring for my community over this time has been both a rewarding and challenging job. Outside of work hours you will see me walking my beagle around Tawa regardless of the weather.    
Vikki
Clinical Co-Ordinator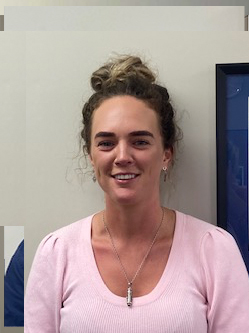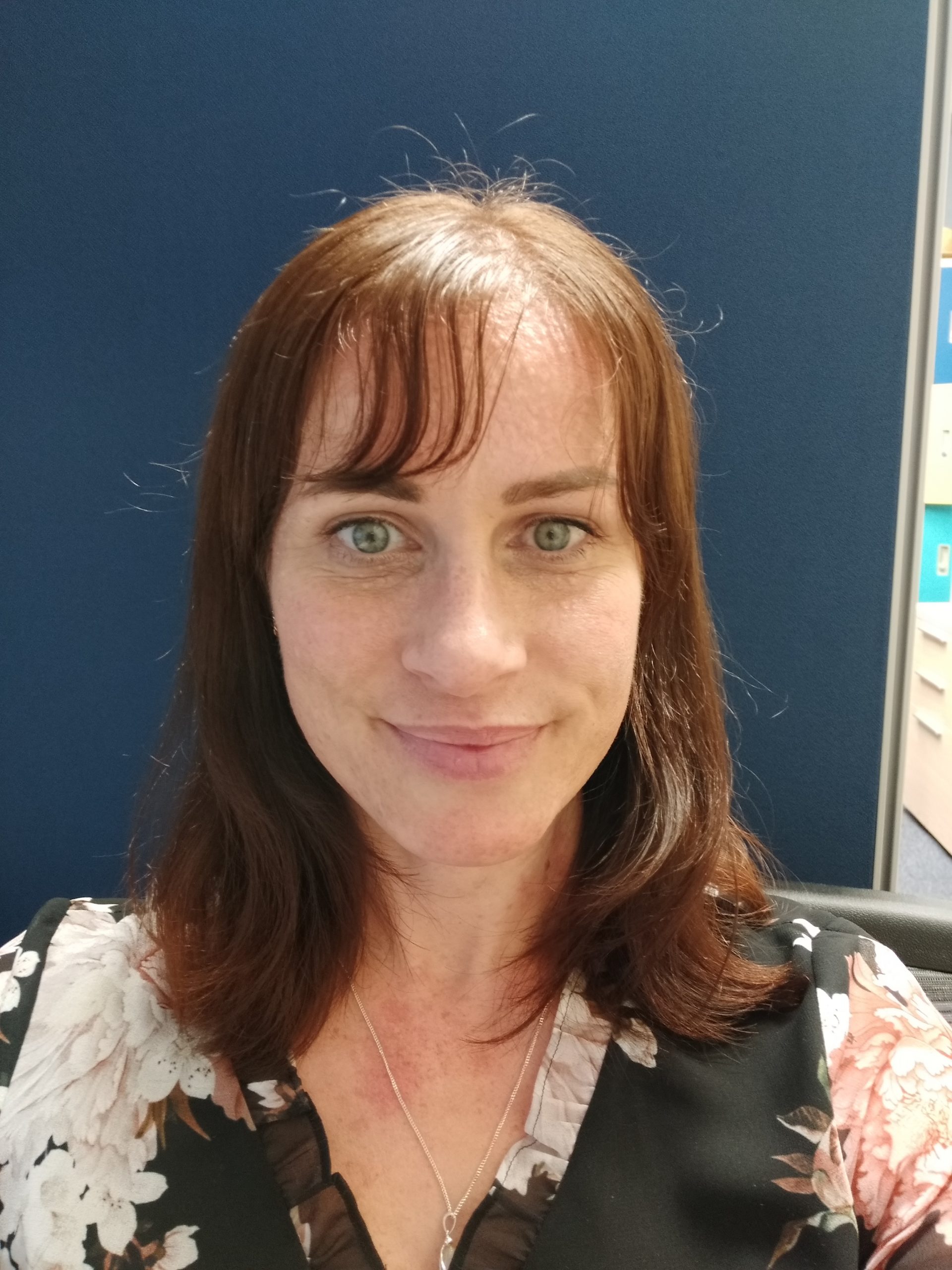 Kia ora, my name is Meadow.
I have been a nurse since 2015 and have worked for the most part in primary care, community and older-persons rehabilitation.
I come from Upper Hutt, where I raised my two sons. I enjoy exploring the many bushwalks around the Hutt Valley and cycling the beautiful Hutt river trail.
In my spare time I like to read, cook, dabble in art and craft, and spend time with my family.
I am glad to be joining the Tawa community and look forward to getting to know each of you.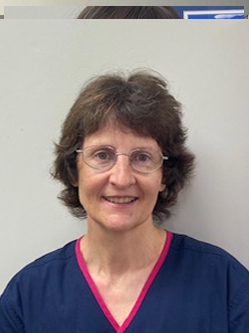 I qualified as a registered nurse in Christchurch in 1984.
I worked mainly as a surgical nurse prior to having some time off when we had four children.
I began work at Tawa Medical Centre in 2019. I feel priviledged to be part of this great team and enjoy the variety of practice nursing.
I enjoy spending time with my family. I like to run and go on bushwalks to keep fit.
Kia Ora, my name is Megan.
I graduated with a Bachelor of Nursing from Massey University in 2020.
I am passionate about working in Primary Health where I am able to provide both preventative health care to those who are well, and support and education for those living with long-term conditions.
On my days off I enjoy spending time with my family, movies and gardening.
Kia ora! I'm Brit, a Practice Nurse here at TMC.  I am originally from Feilding, a small town in the Manawatu, and moved to Wellington to start my nursing career about three years ago.
I love to learn and am currently pursuing postgraduate qualifications. In my spare time I keep active. Team sports are usually my first choice of exercise because its a great way to have a laugh with some friends.
You could also find me tramping or crafting on the weekends!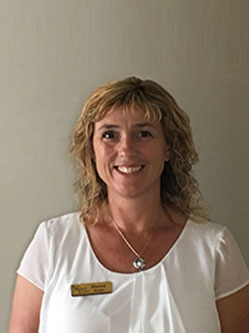 Dionne Delacey
Outreach Nurse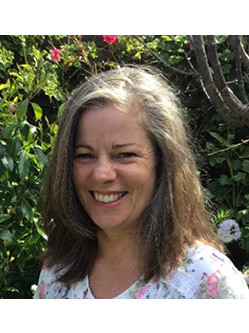 Emma Fromings
Health Improvement Practitioner
Our Health Improvement Practitioner is a registered nurse, mother and sea swimmer. She enjoys supporting people to figure out the often small changes they might make to live more healthily and happily.
Book at reception for this fully funded service at no charge to you.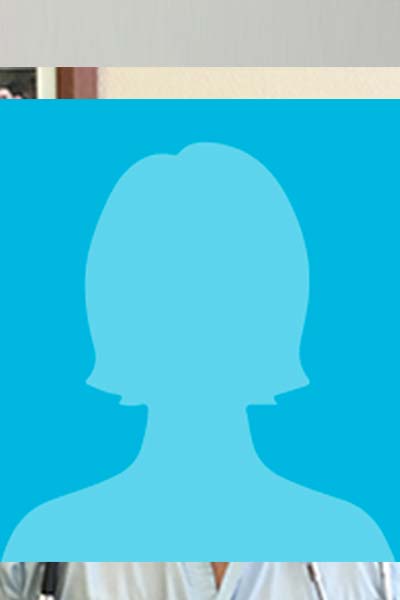 Devany Roberts
Health Coach
Individuals' health and well-being are important to me, and I am passionate about being able to support people with their goals. I have majored in Sociology and Criminology (Bachelor of Arts), which allows me to be open-minded and have a decent understanding of various communities.
I enjoy participating in most sports, with football being my much-loved hobby. Additionally, being immersed within nature and taking my high energy pup on walks keeps me uplifted.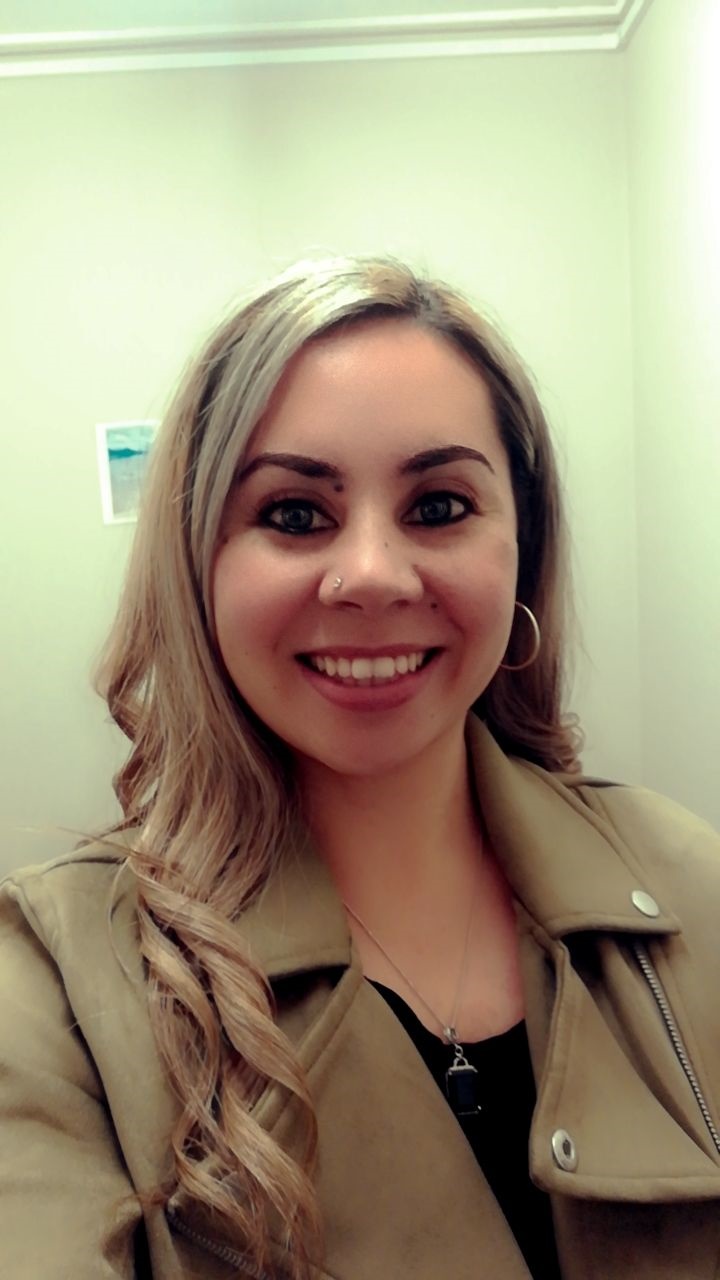 Hilda
Primary Care Practice Assistant
O lo'u suafa o Hilda, I was born in the beautiful island of Samoa and migrated to Aotearoa with my Family in 1995. I grew up in the suburb of Porirua.
I really enjoy working at Tawa Medical Centre and feel privileged to be a part of an amazing team and a great community.
In my spare time I enjoy hanging out with my little family, gardening and enjoying a glass of rose on the deck and enjoying the sunset.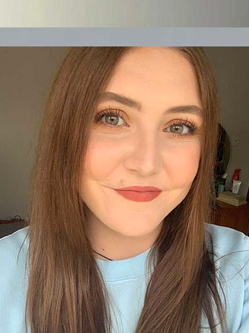 I was born in Gisborne and moved here to Tawa when I was 8, and have been here ever since! I joined TMC at the beginning of 2018 and I really enjoy getting to work alongside some fantastic people and be part of the Tawa community. 
  In my spare time I enjoy travelling around the country, walking my favourite dog Blue and spending time with my friends and family.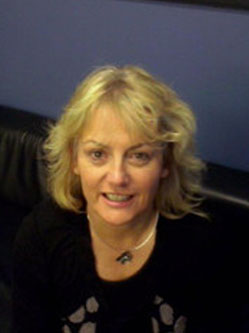 Angela Wilson
Practice Manager
I have been the Practice Manager of Linden Surgery and Tawa Medical Centre for over a decade.
It is inspiring and a pleasure to work with teams from both sites who are committed to providing the best medical care they can to the Linden and Tawa communities.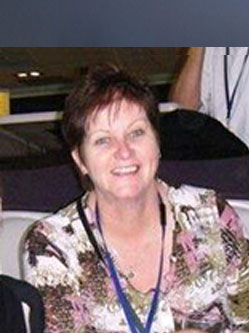 Cathie
Practice Administrator
Hi I'm Cathie, your Practice Administrator at Tawa Medical & Linden Surgery. I joined the team nearly twelve years ago, coming from banking, health and telecommunication roles. It is great working with such great teams to provide the best medical care for our patients. I myself, enjoy both the challenge and reward of helping the many people from all walks of life I have met along the way.
My family has grown and all left the nest to the sunny Bay of Plenty starting their own families. I love my frequent trips to visit them and spending time creating memories with the grandchildren.
Yvette Hansen
Team Leader Medical Receptionist
I have been at Tawa medical Centre for 12 years and in that time I have enjoyed helping our patients in any way I can. Being at Tawa over this long period of time has given me the opportunity to get to know our patients well and develop relationships with them. Out of work I enjoy relaxing with my husband, two adult children and extended family.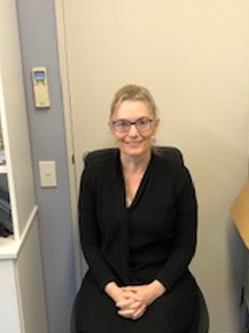 Kristy
Head Medical Receptionist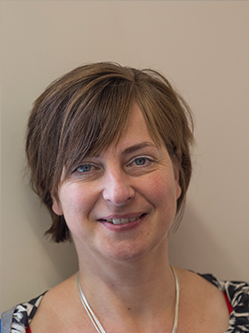 Alice
Medical
Receptionist
I joined the Tawa Medical Centre's reception team in 2019 after moving to the Wellington region. I spent many years working in customer service roles, mainly in the airline industry. I enjoy interacting with people from all walks of life. I am a mum to my son born in 2010 who keeps me busy outside of work. I was born in the Netherlands and speak Dutch fluently.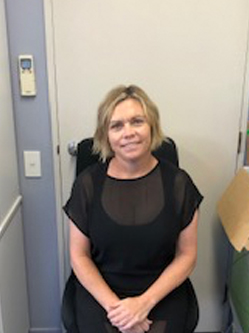 Bridgette
Medical Receptionist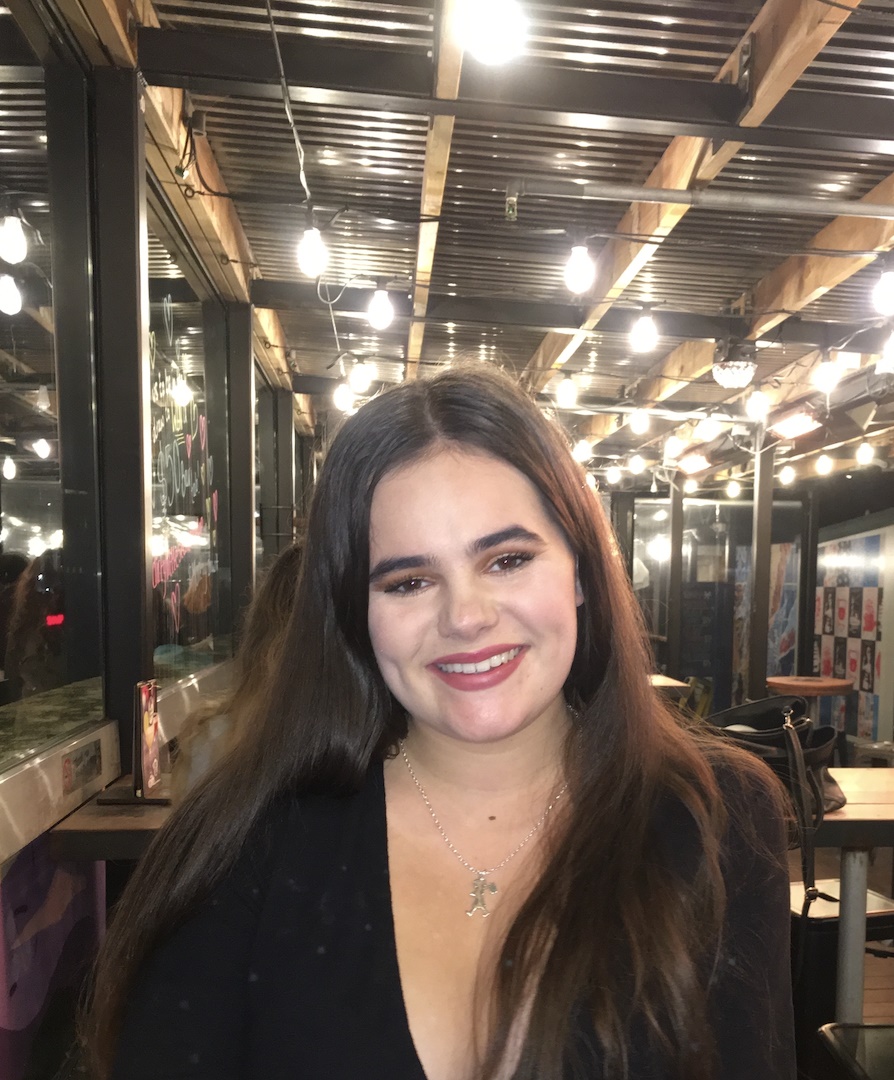 Olivia
Medical Receptionist
Hi I'm Olivia, one of the receptionists here at Tawa Medical Centre. I have lived in Tawa since I was born and it's great to now be even more apart of the community here. I have a love of helping people and customer service so I'm so glad to be one of the receptionists here, seeing lots of familiar faces around and helping you all with your medical needs. In my spare time I enjoy going to the gym, going out for food and cocktails with my friends and watching movies. I'm sure I'll see you all soon around here at Tawa Medical Centre.

Michelle
Medical Receptionist

Rosie
Medical Receptionist